Welcome to the Greenroom!
Join Fizz, Riley, Peri, Spike, and Hank, as they explore the magic of the performing arts under the mentorship and teaching of theater legend Julie Andrews. Together, Ms. Julie and her assistant Gus team up with some very special guests to help the Greenies learn about the creative workings of each different performing art.
Follow along as the Greenies master each talent, learning and working together en route to their final dramatic performance! It doesn't matter who you are or what you look like: Ms. Julie and friends want to show you how the theater is for everyone.
All Episodes Now Streaming Exclusively on Netflix
Episodes
Explore the performing art, guest star, virtual visit, and warm up game featured in each episode.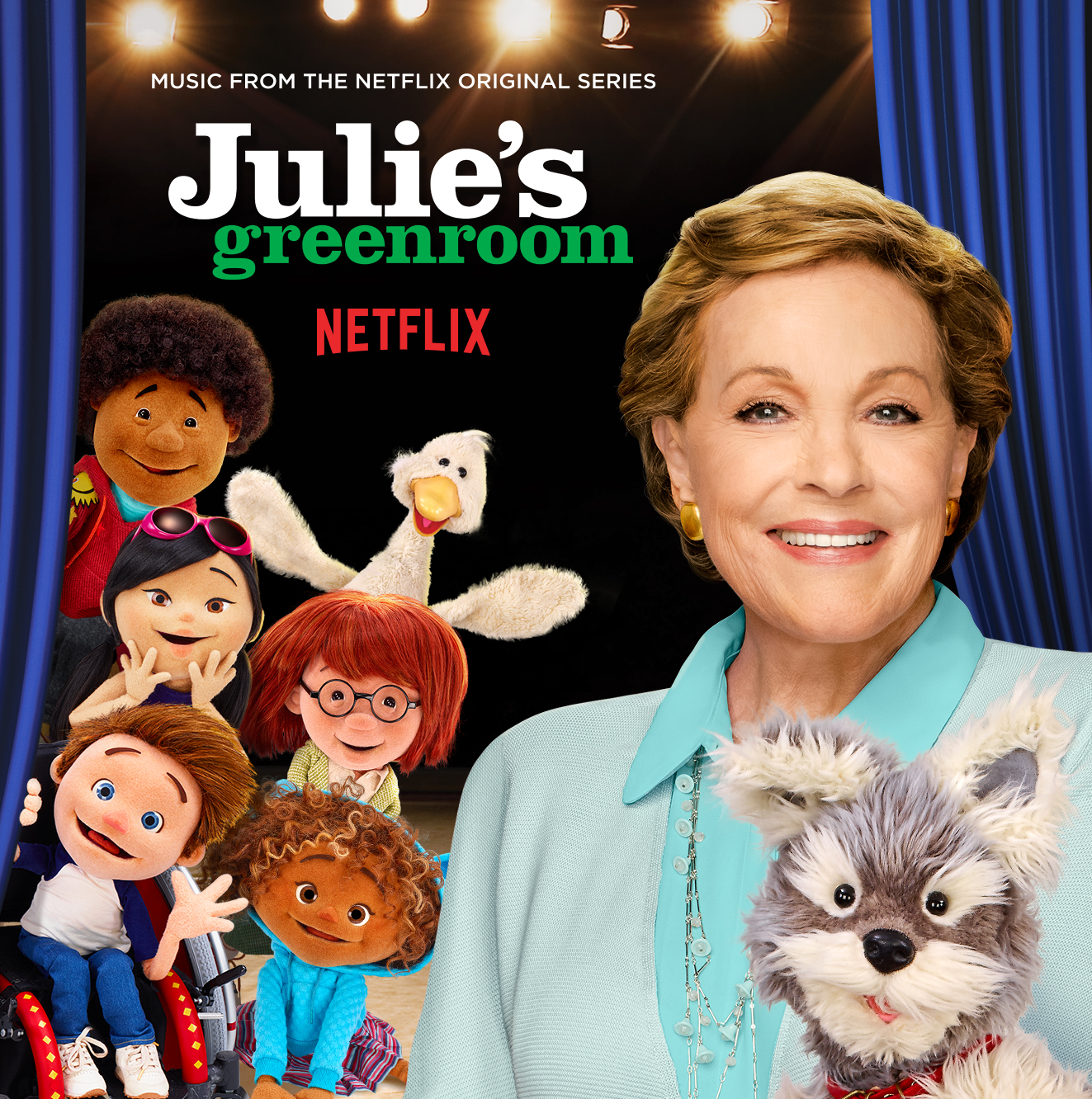 Julie's Greenroom
(Music from the Netflix Original Series)
Sing along to your favorite Julie's Greenroom songs! Composed by Ryan Shore, the soundtrack features a variety of songs sung by the cast and the show's guest stars, from Julie Andrews to Alec Baldwin.