Julie's Greenroom arrives with a cast full of colorful characters and brand new friends!
Join Fizz, Riley Hank, Peri, and Spike as they learn from Ms. Julie and her assistant Gus about the magic of the arts. But keep an eye out Hugo the duck, and Toby the dog: they also love the arts… and having fun!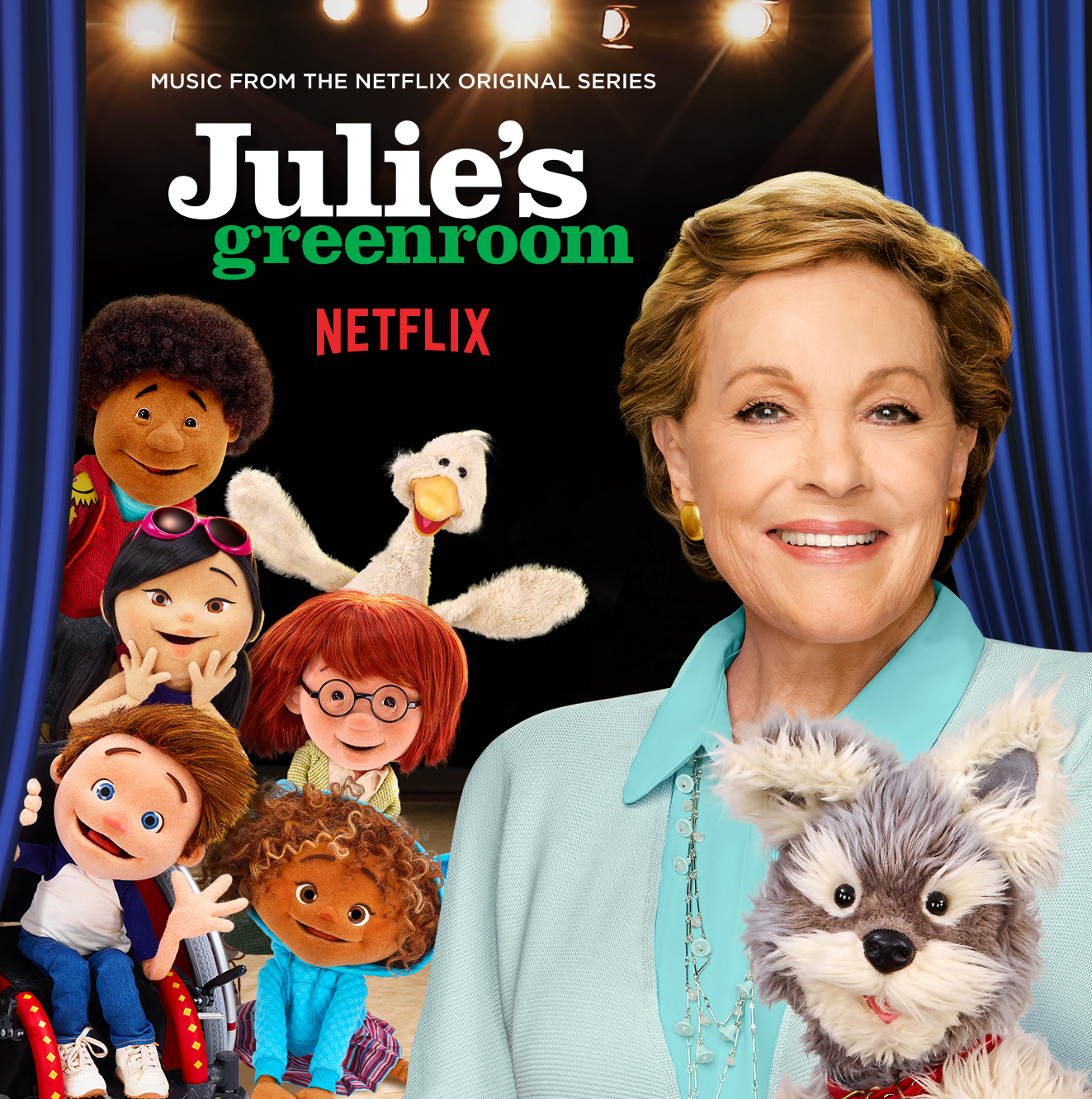 Julie's Greenroom
(Music from the Netflix Original Series)
Sing along to your favorite Julie's Greenroom songs! Composed by Ryan Shore, the soundtrack features a variety of songs sung by the cast and the show's guest stars, from Julie Andrews to Alec Baldwin.