Many parts make up the arts, and each is dear to all our hearts!
Want more information on all the cool organizations that the Greenies get to virtually visit in Julie's Greenroom? We thought so!
See below for links to our incredible friends. And for even more information about each organization, click the episode title!
Warm Up Games
In each episode of Julie's Greenroom (save for the final performance), Ms. Julie or Gus will lead the Greenies in an energetic warm up! But these warm ups aren't just for the Greenies – the audience can join in, too! The warm up games are specifically chosen to reflect those you might see at a theater camp or arts program, pulled from the vast experience of our talented writers, producers, and cast. And with the help of our talented curriculum advisor, Ms. Julie and the Greenies execute a series of warm ups certifiably helpful and educational any theater class!
Visit the episode pages for warm up games used in the particular episode, or
download a PDF of all of the warm up games here.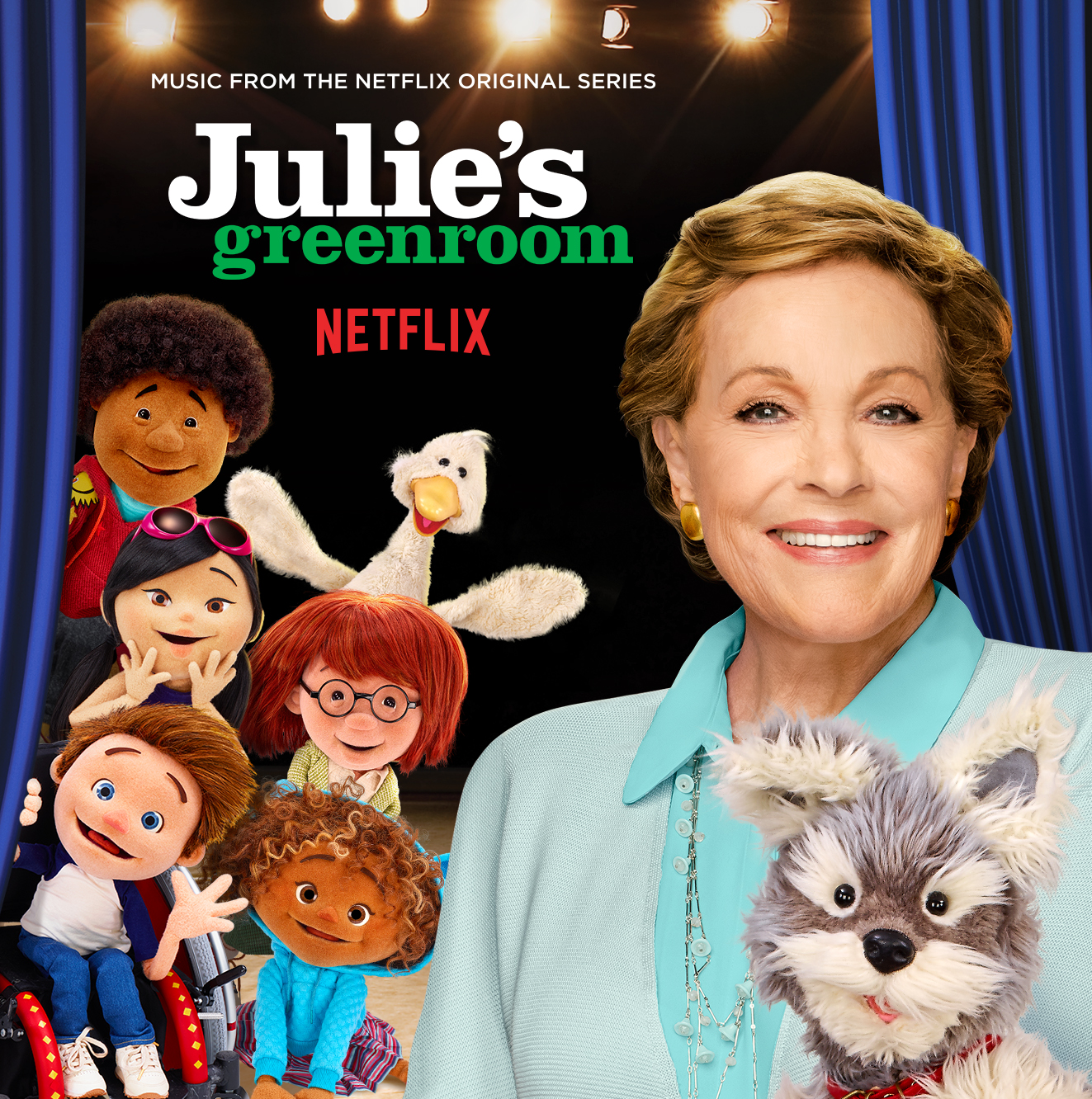 Julie's Greenroom
(Music from the Netflix Original Series)
Sing along to your favorite Julie's Greenroom songs! Composed by Ryan Shore, the soundtrack features a variety of songs sung by the cast and the show's guest stars, from Julie Andrews to Alec Baldwin.